Cross

Check
Acid Phosphatase Cooking Efficiency Test
Hygiena™ CrossCheck measures acid phosphatase activity, a natural enzyme present in raw meat. CrossCheck is used with finished products to verify thermal processing and can also be used on food contact surfaces to measure raw meat residues and cross-contamination hazards.
Lets discuss some of the key benefits of AllerSnap.

Results in 15-half-hour relying on sensitivity requirements.
Proactive, qualitative method to verification.
Broad range, non-particular protein screening is greater cost-powerful when particular checks aren't required.
It seperates the errors and waste.
No separate agent required for wetting.
No reconstitution step make sure regular repeatable results.
Hygiena's CrossCheck Acid Phosphatase Test combines a pre-moistened swab, liquid-stable reagent, and patented Snap-Valve™ to deliver superior performance. The unique patented Snap-Valve™ design reduces user variation while the pre-moistened swab breaks through biofilms and maximizes sample recovery. Liquid stable reagent eliminates the need to reconstitute a pellet giving more accurate results with less variation.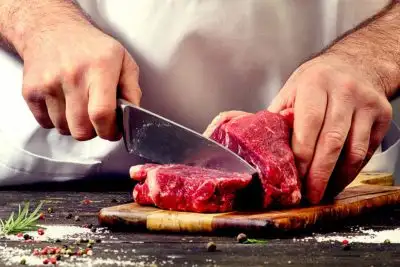 A simple and easy-to-use acid phosphatase activity test. Just swab, snap and measure. A quick test can be completed in 2 minutes. For greater sensitivity, incubate for 5 minutes at 37 ± 1 °C. CrossCheck can detect down to 0.1% or less of raw meat or fish.
Integrates with EnSURE™ Touch & SureTrend Cloud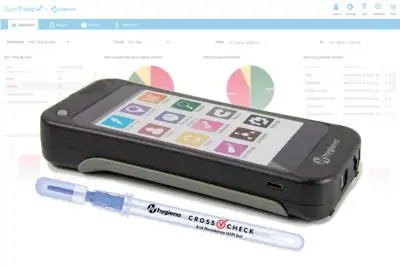 CrossCheck works with EnSURE™ Touch and SureTrend™ Cloud to provide a 360° view of your environmental monitoring program. Track and trend results to make more informed decisions to reduce risk and improve the bottom line.
Works on Food and Surfaces
CrossCheck ACP works on both thermal processed meat and surfaces. Use it to find raw meat residue on surfaces or swab thermal-process meat to verify thermal processing and cooking efficiency.