It is four times more sensitive than UltraSnap.
Superior resistance to disinfection action.
More resistant to challenging product residues and extreme pH production environments.
Pre-moistened swab helps break down biofilm. Detects very low levels of ATP and organic
debris.
Consistently true results with low RLU Swab label for easy sample identification
Shelf life is 15 months at refrigerated temperatures (2-8∫C) or 4 weeks at room temperature (21-
25∫C)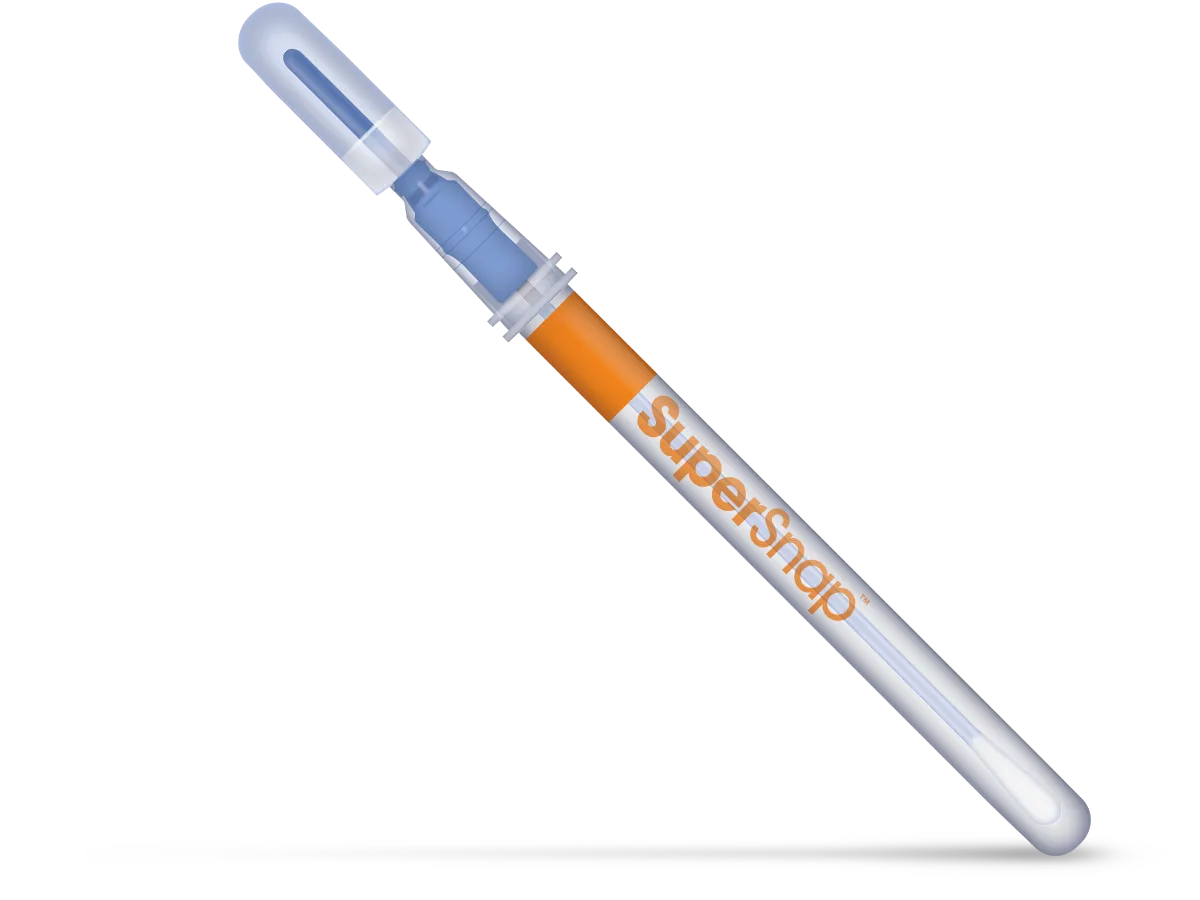 The SuperSnap™ High-Sensitivity ATP Surface Test is a key component to Hygiena's cleaning verification solution. It works hand-in-hand with the EnSURE Touch™ Monitoring System to provide superior repeatability, linearity, sensitivity, and accuracy over other ATP systems. Several innovative design features enable SuperSnap to outperform its competition. Learn more about these features below.
Superior Sample Collection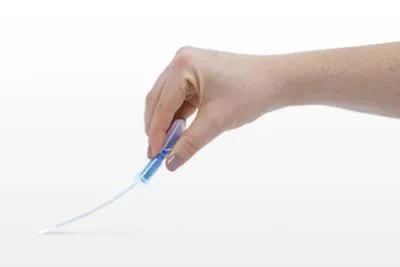 The superior performance begins with superior sample collection. The pre-moistened swabs help to breakdown biofilms and improve sample collection.
The patented Snap-Valve technology ensures your collected sample remains on the swab during activation. For competitor swabs, the sample surface must break through the foil to reach the chemistry, removing ATP from the collection surface.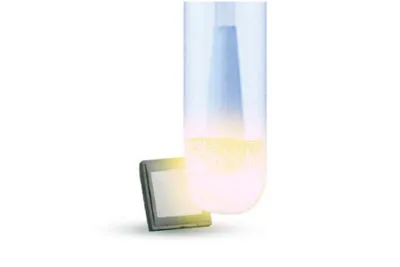 SuperSnap™ contains liquid-stable chemistry in the patented Snap-Valve bulb. This unique chemistry and design eliminate the need to reconstitute lyophilized pellets, enabling consistent and accurate results.
Easy as Swab, Snap, Squeeze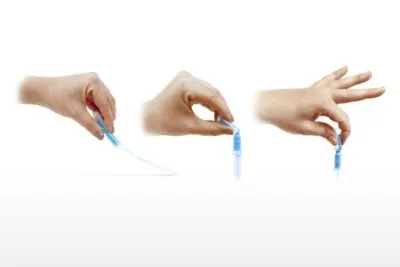 Using SuperSnap™ couldn't be easier. The three-step process for collecting a sample, activating the device, and mixing the sample is so easy, anyone can do it.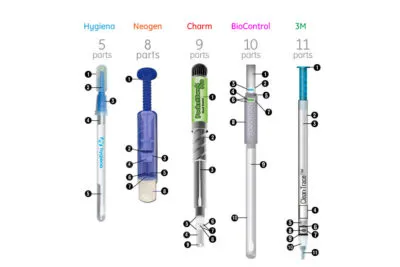 We believe less is more. Competitor swabs have on average 2x more parts than the Hygiena™ Swab. Fewer parts in the device mean less room for error from manufacturing variance and less raw material costs.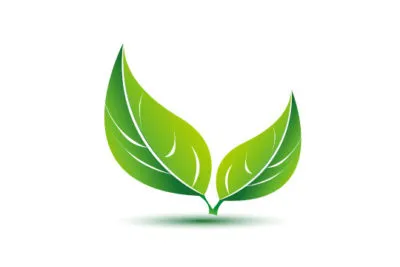 All Hygiena™ ATP test devices are 100% recyclable.
Allergen Prevention Made Easy
Hygiena's SuperSnap™ High-Sensitive Surface ATP Test combined with the EnSURE™ Touch luminometer can detect extremely low levels of ATP, makes it a viable option to verify the removal of general protein from a surface. Because it's flexible, economic, and simple to use, it's a perfect solution for basic general allergen prevention. If you need to detect more specific types of protein, check out our AlerTox Sticks or GlutenTox Pro test kits.