Food & Beverages | Grains
Though grains are a relatively low-risk food product, production equipment and cleaning protocols still need to be prioritized to ensure customer satisfaction and food safety. And grains have not been exempted from product recalls for microbial contaminations that originated at some point it the supply chain. Hygiena ATP monitoring systems and test devices are easy to use, accurate, and affordable to keep your sanitation program within your budget. To identify and prevent potentially dangerous bacterial and microbial contamination, we offer technically sophisticated, but easy to use, products that harness the power of the polymerase chain reaction (PCR) to identify specific pathogens, and use ribosomal RNA (rRNA) to identify microbes down to the strain level. Together, our products can help make product release decisions with confidence, minimizing re-testing, employee training and time to market.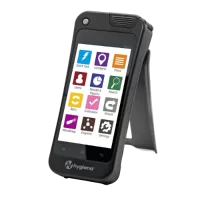 The most intuitive environmental monitoring system.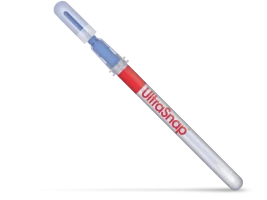 UltraSnap™ is a user-friendly, all-in-one ATP sampling test used with Hygiena luminometers.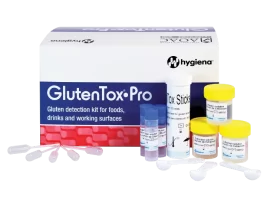 AOAC certified gluten test featuring the G12 antibody with all test components in one box.
Aflatoxin ELISA Kits for the quantitative detection of Total Aflatoxin, Aflatoxin B1, & Aflatoxin M1.
Deoxynivalenol ELISA for the quantitative detection of Deoxynivalenol in cereal grains and other commodities including animal feeds.
Ochratoxin ELISA kits for the quantitative detection of Ochratoxin in dozens of validated commodities.