Rapid and accurate detection of ATP in water
Easy to use with minimal training required
Portable and lightweight design
Provides instant results
Can detect low levels of bacterial or microbial contamination
Suitable for use in a wide range of industries
Cost-Effective: The AquaSnap Total is a cost-effective solution for monitoring water quality, as it eliminates the need for expensive laboratory testing.
Accurate: The device uses advanced technology to provide accurate results, ensuring that potential issues with water quality can be identified and addressed quickly.
Compliance: It helps organizations to comply with industry regulations and standards, such as HACCP, GMP, and ISO 22000.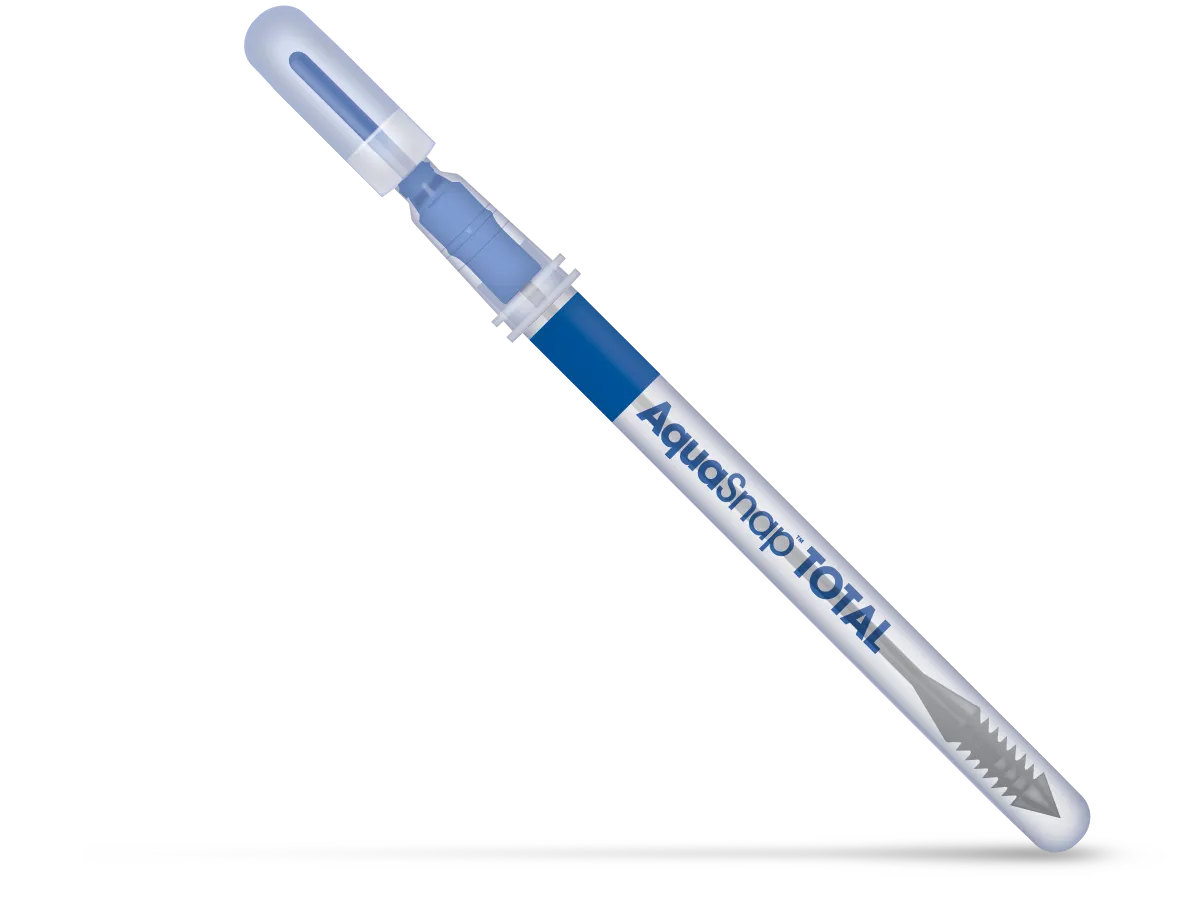 Industry Usage of
AquaSnap Total
The AquaSnap Total system is widely used in a variety of industries for monitoring the quality of water. It is commonly used in the food and beverage industry to ensure the safety of water used in production and packaging. It is also used in the healthcare industry to ensure the safety of water used in hospitals and long-term care facilities. The system is also used in the water and wastewater treatment industry to ensure that water is safe for consumption and discharge. Additionally, it is also used in the Pharmaceutical industry to monitor water used in production process.
The AquaSnap water ATP test is a key component to Hygiena's cleaning verification solution. It works hand-in-hand with EnSURETM Touch Monitoring System to provide superior repeatability, linearity, sensitivity, and accuracy over other water ATP solutions. Several innovative design features enable AquaSnap to outperform its competition. Learn more about these features below.
Precise Sample Collection
The AquaSnap™ Total honey dipper collection tip collects an exact 100µl sample every time to ensure consistent results. Other ATP water tests use a swab designed for surface sample collection which causes large sample variation.
Patented Snap-Valve Activation
The patented Snap-Valve technology enables accurate results with less variation. It allows the use of a precise honey dipper for precise sample collection and eliminates friction during the activation step. With competitor solutions, the sample collection surface must break through a foil seal, removing a portion of the collected sample.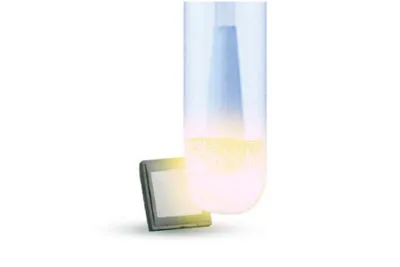 AquaSnap™ Total uses liquid-stable chemistry designed to eliminate the need to reconstitute lyophilized pellets, leading to more consistent results. The chemistry in AquaSnap Total is a high-power, ultra-sensitive formulation to deliver precise results for low levels of ATP. Its chemistry is robust and resistant to harsh samples or sanitizer effects. 
Easy as Dip, Snap, Squeeze
Using AquaSnap™ Total couldn't be easier. The three-step process for collecting a sample, activating the device, and mixing the sample is so easy, anyone can do it.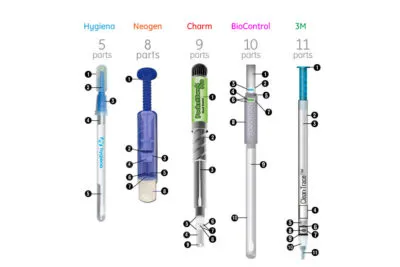 We believe less is more. Competitor swabs have on average 2x more parts than the Hygiena Swab. Fewer parts in the device mean less room for error from manufacturing variance and less raw material costs.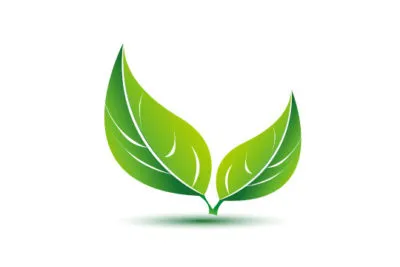 All Hygiena™ ATP test devices are 100% recyclable.
Quick CIP sanitation check.
With AquaSnap™ Total and AquaSnap™ Free, sanitation teams can check the cleaning efficiency of CIP systems quickly. Simply sample the water from the last wash of the CIP cycle, activate the swab, and read the results in your Hygiena™ luminometer. If ATP is present in the water, the cleaning cycle is not properly removing residue and the surfaces are still dirty.