Precise temperature control: Digital dry block incubators are equipped with digital displays that allow for accurate temperature control, ensuring that samples are maintained at the correct temperature for optimal growth and development.
Versatility: These incubators can be used for a wide range of applications, including incubation, drying, and heating. This makes them a versatile choice for any laboratory setting.
Easy to use: Digital dry block incubators are user-friendly and easy to operate, making them a popular choice for both experienced and novice laboratory professionals.
Low maintenance: These incubators require minimal maintenance, making them a cost-effective option for any laboratory.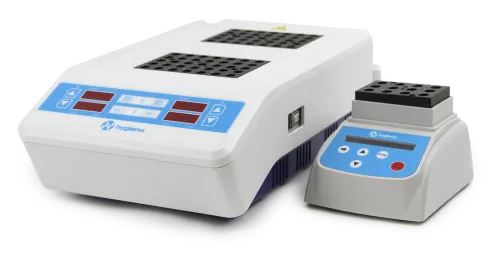 Usage of
Digital Dry Block
Digital dry block incubators are widely used in industrial settings, such as food and beverage production, pharmaceuticals, and environmental testing. They are commonly used in the production of food and beverage products to ensure that the ingredients are at the correct temperature for optimal growth and development. In the pharmaceutical industry, they are used to test the stability of drugs and other chemicals at different temperatures. They are also used in environmental testing to ensure that samples are at the correct temperature for analysis. Overall, digital dry block incubators are a versatile and reliable choice for any industrial setting.
Two Sizes to Fit Your Needs
Digital Dry Block Incubators are available in two sizes to accommodate your testing volume. The small footprint version is perfect for labs with limited bench-top space and small test volumes (6-12 wells). The larger lab format incubator (30-70 wells) offers two separate blocks (A & B) each with separate temperature controls and allowing for three separate well configurations.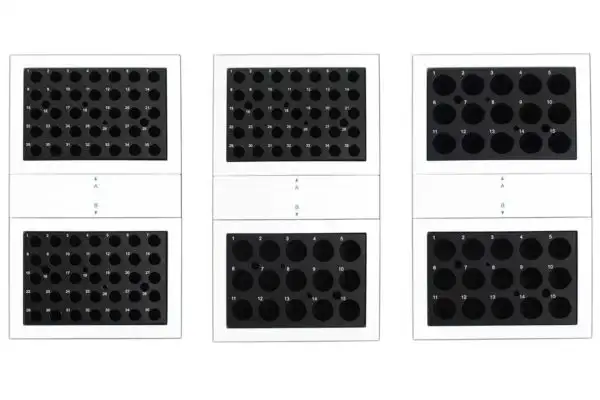 Customize Block Configuration
The Lab Format Digital Dry Block Incubator can be configured in three different ways to fit your testing needs. Since blocks are heated independently, you can run multiple test assays all on one incubator. Blocks are sold separately.
Digitally controlled time and temperature.
Capable of up to 105 °C, Digital Dry Block Incubators can be set to any temperature required by Hygiena™ test devices, and more! The digitally controlled blocks are independently heated, allowing you to run two temperatures in one incubator at a time – ideal for users running a variety of tests. A built-in timer features auto-stop and sound alert to help you achieve perfect incubation, every time.